FINDING MY WAY HOME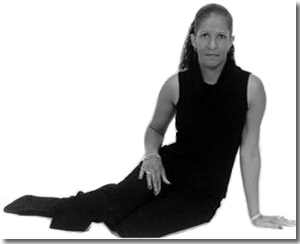 A Collection of Genealogies 1810 – 2003
by Martinette E. Mitchell
Finding My Way Home is a collection of genealogies (family trees) which resulted from the 19th Century marriages of 8 people from Bolivar, Hardeman County, Tennessee:
Mitchell Bills and Rhoda Harkins
Theodore Martin and Celia Brown
Dave Moore and Francis Oswald
Thomas Rivers and Louisa Napier.
They were all born into slavery in the mid 1800's. You'll also read about the parents and siblings of these 8 individuals. Included in this collection are copies of their original marriage licenses, Freedmen's Labor Contracts, and some of their photographs. There are nearly 200 photographs of their descendants.

Included is a copy of the Bill of Sale of Mitchell and his mother Emeline, and excerpts from the "Diary of John Houston Bills", their ex-slave owner. You'll read of Emeline's quest for freedom during the Civil War. Read the personal account of John H. Bills of how Bolivar and its residents were affected during the war. Also included is a selection of Martin family letters that were written by Theodore, Celia and their children. Journey with me to Arkansas as I discover the descendants of Theodore's brothers, John and Joseph.

Finding My Way Home is a 6x9, hard cover book with 498 stitched pages. Reserve your copy now. A limited number of copies are available.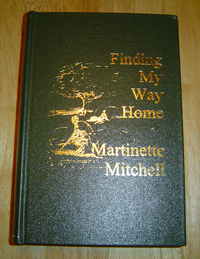 Asbury Park Press Article

The Bulletin Times Article, Bolivar, Tennessee:

Bolivar native delves into
Hardeman County history with
new book,
"Finding my way home"
Martinette Mitchell was seen at book signings at the following:
The Geneology Research Workshop
Lakewood Public Library
Lakewood, NJ
Spring Lake Public Library, Spring Lake, NJ
Leisure Village West Genealogy Club, Lakewood, NJ
Order Form, Downloadable & Printable
A Few Testimonials
From a descendant of Joseph Martin. The Martin's of Arkansas:
Hi Martinette,
I had to tell you that I can't put the book down. The book is more than I could ever imagine. I bet I have shown it to everyone that works on my floor. They are just as excited as I am. Some even told me that they are jealous. My supervisor says that you have motivated her to start the research on her family history! You should be really, really proud of yourself…Love you with all my heart and tell everyone I said "hi."

Smooches,
Caroline (Taylor)


From a descendant of Joseph Martin. The Martin's of Arkansas:
Martinette, Yesterday I received the books and they are in excellent condition. I went to bed reading your book, and continued this morning.

In this short period, I've read enough to commend you for doing a magnificent job. Martinette – It is obvious that you realize the importance of this book, but you may never know its full impact. I don't think any of us are capable of truly assessing the net effect. I'm not one who carelessly dispenses praise. But, you deserve every possible positive gesture that could be given an individual for such work. Please extend my thanks to your husband, son and daughter for providing love and support as you toiled to bring your dream to fruition.

Glenda is excited and overjoyed with her book. She was quite busy when I presented it to her, but she stopped cooking, washed her hands and started perusing the book. Her eyes sparkled like a child receiving a cherished Christmas gift…

Along the way you've involved others, in your work, and we, to become caught up in your effort, because this book connects each of us. You have positively impacted the lives of countless individuals. I know I've said thanks before, but I must say it again. "Thank you" for everything!
Now we all can find our way home!
May God's blessings continue to flourish in your life.

I've read your book every day thus far and find new revelations every time. My mother, Odessa, and others would refer to other relatives, but I never made some connections. With this book, the mysteries are vanishing.

I'm elated hearing of the continued interest in your book, and its author. I've always felt that books like yours, although microscopic in scope when compared to the Family Tree of Man, contains threads that connect all of us in the common quilt of life. For this reason, non relatives are moved with amazement and awe when they witness works such as yours. It encourages and motivates them to follow their dreams of developing such work. I'm certain that many have attempted what you've accomplished, but became weary along the way and threw in the towel. After hearing you speak and/or reading your book, some will no doubt resume the fight.

By the way, your web page looks GREAT!!

Love,
Odell (Miller) – A grateful recipient of my roadmap home.


From a descendant of Joseph Martin. The Martin's of Arkansas:
Martinette…the book is awesome.

I could not help but show everybody in sight this wonderful book that my cousin had researched and written…however the best moment was when Uncle Ches came over to my place and I showed him the book. He began reading and looking at the pictures. I showed him the picture of him and hi three brothers. He said "Look good don't he." I bet he asked me 10 times, "Now who wrote this book?" and I would explain. Then he said "I bet that is that girl that had been calling me and asking me all those questions." Of course I told him, "Yes it was her."

Your family should also be commended, because I am sure they sacrificed so that you could devote your time to this project.

I read the article and it was wonderful...I am so inspired by your accomplishments......I have learned a lot about my family history from you....as a child I did not grow up around my family...my father was in the Army and we traveled with him so I missed so much of the true family life but thanks to you I can live it through your book...We're having friends and family day at my church Sunday and your book will be on display as a family jewel. I'm sure that someday soon I will be gazing at you on the Oprah Winfrey show. God Bless You.

Bobbie Turner


From the wife of a descendant of Theodore Martin & Celia Martin.
Yes, your cousin who only reads investment books and investment newspapers, photo magazines and watch movies on television, stayed up until 2am reading your book. It is now sitting by the night stand for him to continue reading. He shared some of the highlights of your book with me yesterday. Can't wait until my turn to read it. It will be a family keepsake for many generations. Thanks.

Blessings & peace,

Brenda McKee


From a Hockenhull from the Arkansas Hockenhulls:
Hi Martinette,
Received book Friday in good condition. Have enjoyed going through it. You did a wonderful job. Thanks for allowing me to get a copy. I will cherish it for the rest of my life. Keep up the good work.

Thanks again,
Donald Hockenhull


From the wife of a descendant of Theodore and Celia Martin:
Marti,
The book is excellent. You had to have had a love for what you have done and it is reflected in the result. You have done so much for so many and in the process generated a healthy reminder that people didn't just happen. They came from a long line. You put them in touch with real roots they can identify with and wonder about. You just may have started some family members on a kind of "journey" of their own. We will be picking it up and putting it down forever.

Thank you from the Edgar M. Martin, Sr. family.
Trudi (Gertrude Martin)



Martinette Mitchell
12152 Sapphire Drive
Clermont FL 34711
(352) 552-6258
EMAIL: martimitchell60@gmail.com